IN THE UNITED STATES OF AMERICA​
It is always more fun when you play airsoft with more people. Airsoft fields will give you that taste. If you are a lone-wolf like most of us, you are probably airsoft stuck playing with only 3/4 of your friends.
Here are 10 of the very best Airsoft fields near you in the United States that will help you to play more exciting games. In the lower sections, there are other few airsoft venues as well. Don't forget to check them as well.
1. New York – Rochester Airsoft
This is the largest indoor venue/field in New York. Well, considering the 20,000 square feet is pretty large for an indoor airsoft field. Everyone must sign the waiver prior to the game. The participant must print the pdf of the waiver beforehand. There is plenty of cover at the venue.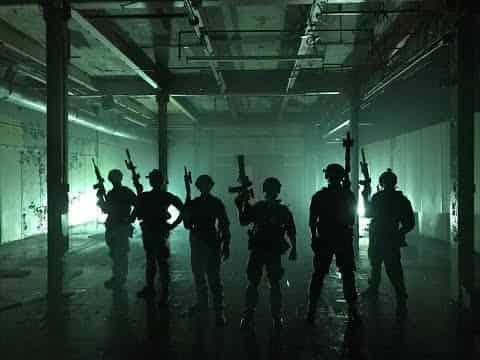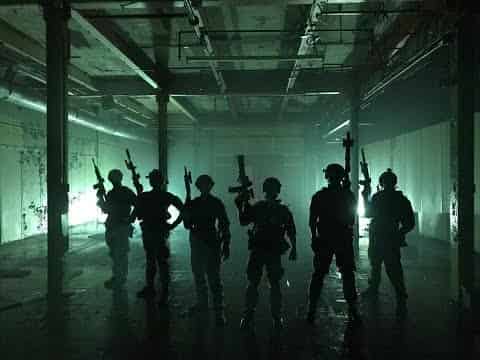 The game masters and the authorities are very friendly. They assist in choosing which gear you should pick. So even if you are a newbie, you won't be facing much of a trouble.
They have an airsoft shop of course. You can either buy or rent your necessary arms and gears there. They offer proper assistance with the rental services as well. There is enough cover in the venue to hide and take shot however you like even in the middle of a push in.
The place is neat and clean, so you do not have to worry about that. This is a perfect airsoft field for anyone in the winter as you will feel a lot warm and comfortable here.
Address
121 Lincoln Ave, Rochester, NY 14611, USA
Time:
Friday & Saturday 2 pm to 12 am
Sunday 12pm to 10pm
2. Virginia – Ballahack Airsoft Field
Ballahack Airsoft Field is an outdoor facility with very friendly personnel. They are very professional when it comes to managing the facility and the games. All of the events and the rules that they regulate are well organized.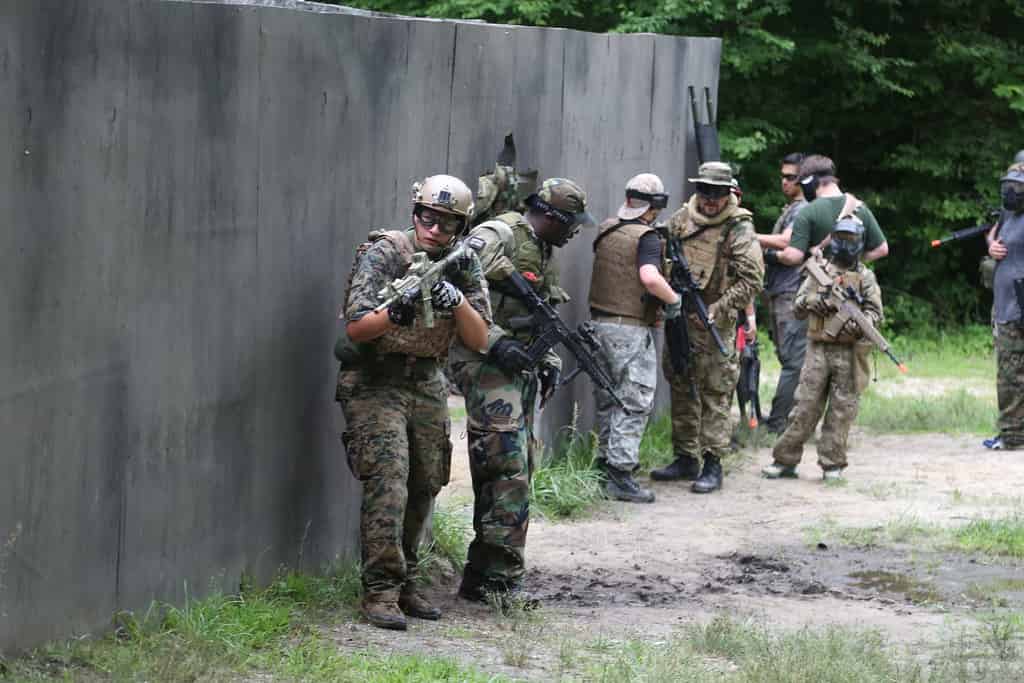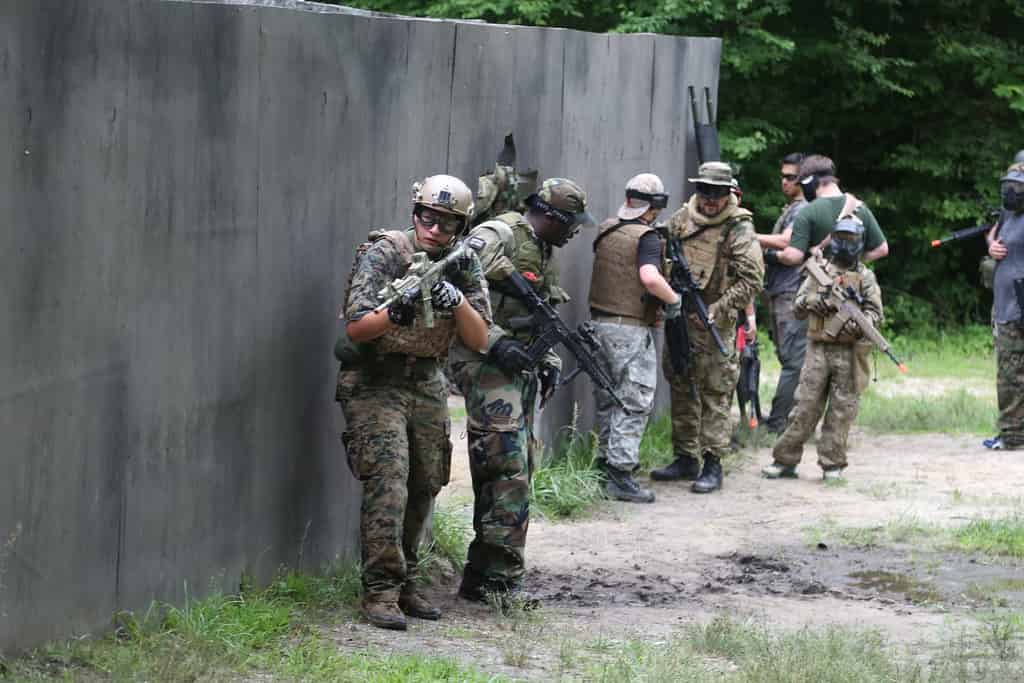 Ballahack airsoft field has a large online community. So you can build quite a few friends there. That way it will feel a lot more comfortable when you actually start playing in there. And also after the game, you all can hang out online easily.
They arrange an event every month. Therefore if you are looking for an event you can attend there in every month or so. And obviously there are regular games too.
The fee is 25$ for a day. That is pretty convenient for a day. They have a shop where you can buy or rent the weapon and gears there. And of course, you can bring your own weapons.
Address
2900 Ballahack Rd, Chesapeake, VA 23322, USA
Time:
Saturday & Sunday 9:00 AM – 5:00 PM
3. New Jersey – Cobra One Tactical Airsoft Field
They have very well-trained staff with friendly behavior.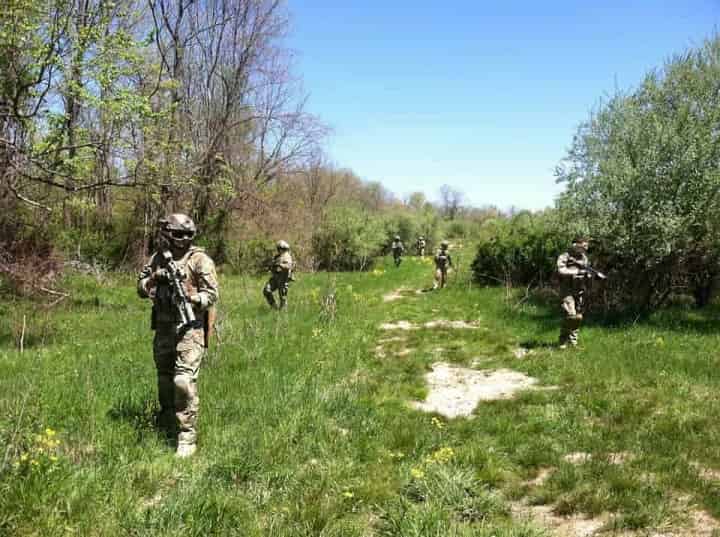 One of the cool things that the Cobra One Tactical Airsoft Field offer is the training session. You can even train and practice before starting the game. There are not many airsoft fields that offer that facility.
Another unique feature that I truly like about them is that they host both night and day events. Trust me it gets way more fun during the night time. If you get to play in the Cobra One field do play a game at night.
You can buy weapons and gears from their local shop. Yapp, they also have a pro shop there. They will help you out with the details and what weapon you should pick.
Address
25 Island Road Great Meadows, New Jersey 07838
Time
Events only
4. California – US AIRSOFT WORLD
US Airsoft World has its own sports shop as well. They have a large variety of guns and rifles. You can find different types of airsoft games that they arrange here. There are 15 different types of airsoft games actually as far as I know.
The customers find it very comfortable, because of their well prepared and well-experienced staff. The venue is family-friendly. They often let people arrange a kid's birthday party here. They have over 10 acres of land offering the various kinds of airsoft games.  
Address
4506 Panorama Point Rd, Anderson, CA 96007, USA
Time
6pm to 11pm- Friday
9 am to 4 pm- Saturday and Sunday
5. Tennessee – GSF Airsoft